Koi Dano Ai Dano's Plot
Edit
Aside from being transferred from school to school during her middle school years, Kanoko has entered Takara no Tani High School with Tsubaki. For some reason, she becomes the "Strategist" for Cultural Affairs Department in reference to the Three Kingdoms and ends up joining the Newspaper Club….?!
For her entire middle-school career (read Warau Kanoko-sama ), Kanoko Naedoko has never stayed in one school for an extended period of time due to the nature of her father's mysterious job and her mother's worrywart tendencies. However, after meeting her good friends, the handsome Tsubaki (who wants to bemore than friends), the cheerful Natsukasa (a nice, easygoing fellow), as well as her first best friend, Momoko (a beautiful girl and an airhead), Kanoko is determined to be recognised as a refreshing girl in high school. This, however, proves to be quite difficult in the never-ending drama of Takara High, where it seems her spying tendencies and analytical mind are constantly in demand. Battling through petty teenagers and an intense fight for supremacy between the three reigning powers, will Kanoko ever be able to become a Number 1 Refreshing Girl!?
Kanoko repeatedly has a tough time trying to become the refreshing girl she wants to be and not let her astute nature get in the way. Her high school debut may be a bit hard with having Tsubaki constantly around her, ruining any chances of her changing her old ways and all the cunning masterminds in the school after her.
Manga ChaptersEdit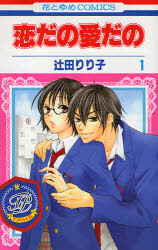 Volume 01Edit
Chapter 01
Edit
Chapter 02
Edit
Chapter 03
Edit
Chapter 04
Edit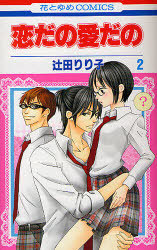 Volume 02Edit
Chapter 05
Edit
Chapter 06
Edit
Chapter 07
Edit
Special Chapter
Edit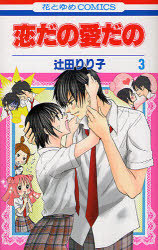 Volume 03Edit
Special Chapter
Edit
Chapter 08
Edit
Chapter 09
Edit
Chapter 10
Edit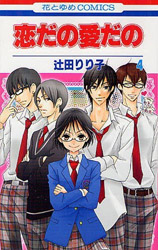 Volume 04Edit
Chapter 11
Edit
Chapter 12
Edit
Chapter 13
Edit
Chapter 14
Edit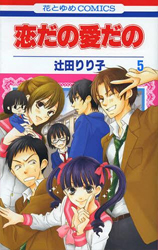 Volume 05Edit
Chapter 15
Edit
Chapter 16
Edit
Chapter 17
Edit
Chapter 18
Edit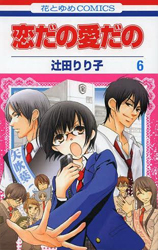 Volume 06Edit
Chapter 19
Edit
Special Chapter
Edit
Chapter 20
Edit
Chapter 21
Edit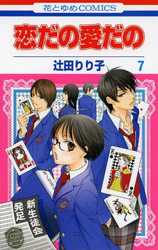 Volume 07Edit
Chapter 22
Edit
Chapter 23
Edit
Chapter 24
Edit
Chapter 25
Edit